Vito our pit bull  began training two years ago with Sit Happens. Today I am proud to say he is a well balanced, obedient, lovable dog that I take everywhere with me and show off as much as I can.My husband and I have always said that if we ever got another dog that we would use the Sit Happens training program.
The results we have gotten with Vito and our pug Bella have made us lovers and advocators of this program. 
One day I got a call from Jeff, He told me of a client he had who needed to find a home as soon as possible for his pit bull puppy. This client wasn't able to care for the puppy for much longer . As a lover of this breed , I wanted to help out. 
I wasn't looking for another dog . I have two already . BUT I started to think to myself,  it would be nice to have a playmate for Vito. Bella is almost 11 years old and her idea of a good time is sleeping. AND this little puppy is already in the Sit Happens training program. I got excited !!!!
I called Jeff back and told him I was interested in the puppy. He gave me the client's number . THEN, I let my husband know that we may be getting a new puppy. Once I explained the situation to him he was just as excited as I was.
Vito and myself went to meet Lexi. They got along instantly, and have been best buddies ever since.
Lexi fit right in to our family , even Bella liked her. I knew I had made the right decision.
Being in the program made it a real easy transition for 5 month old Lexi and everyone else.
How often do you hear of someone getting a puppy and immediately are able to have it heel on walks, stay in place when told and sit when you ask it to. 
My family would like to take this opportunity to thank Lexi's first daddy (you know who you are) for being a responsible , loving dog owner who understood the importance of  proper training . (unfortunately too many dog owners don't) Lexi is a beautiful dog, thank you for letting us be her new family.
We would also like to thank again , again and again Jeff, Marilyn and Chantelle.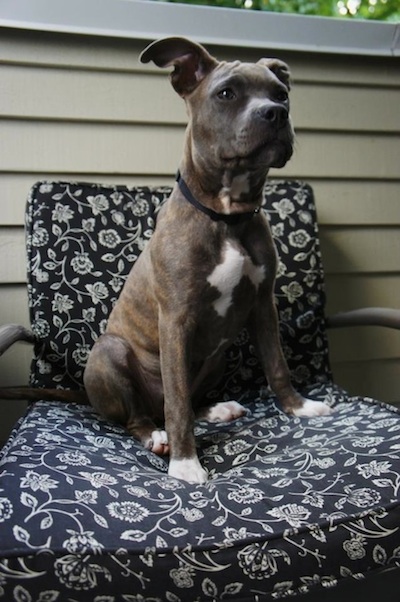 Every time I go out with my dogs someone compliments me on how well trained and obedient my dogs are, I always reply I found an excellent training program it's called Sit Happens Dog training !!!!